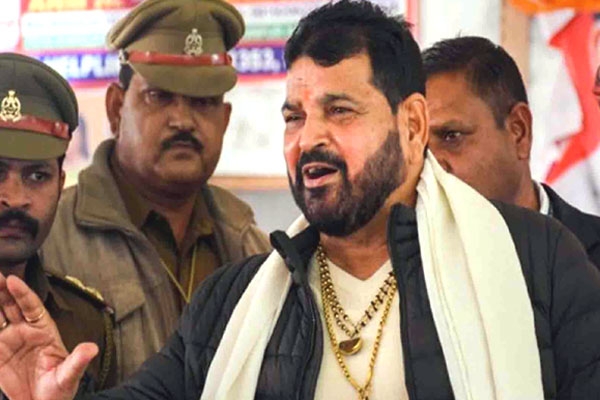 (Image source from: Khabarindiatv.in)
The protest of wrestlers world champions Vinesh Phogat, Sakshi Malik and Bajrang Punia still continues. Wrestling Federation of India (WFI) head Brij Bhushan Sharan Singh was alleged of sexual exploitation on female wrestlers. Male wrestlers came in support of the women wrestlers. Wrestlers took the protest to the next stage and threatened. They said if the Government dint arrest Brij Bhushan they are going to dump their medals on the river Ganga.
Those medals were referred as the nation's pride and also their years of effort, sacrifice and determination. 1983 World cup winning cricket team captain Kapil Dev and Sunil Gavaskar have urged wrestlers not to dump their medals in the holy river Ganga. The entire team of the 1983 world cup supported the wrestlers. They said they are disturbed by the visuals and requested not to take any hasty decisions.
The world is looking at us and the International wrestlers association has already asked the government to investigate the probe. Union Information and Broadcasting and Sports Minister, Anurag Thakur said justice will be done and the police will soon file a charge sheet. On flipside, the Ayodhya district administration has denied permission for Brij Bhudhan Sharan Singh's rally and has been kept on hold.
Brij Bhushan announced that if the allegations are proven and if he was found guilty, he will hang himself. Delhi's top police say the same that there is no evidence against Brij Bhushan. Hope the protests of wrestlers come to an end soon.