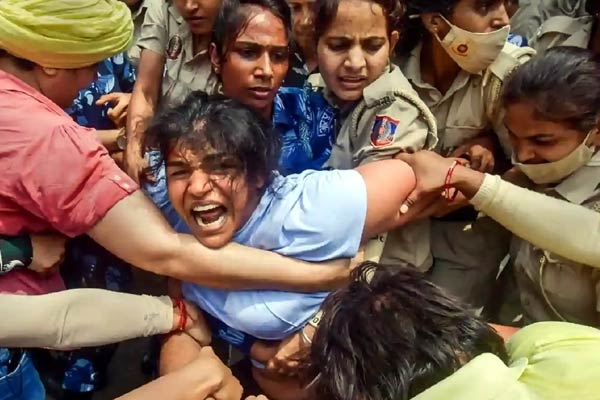 (Image source from: Thecitizen.in)
International Olympic Committee (IOC) has demanded an investigation into Brij Bhushan Sharan Singh's sexual harassment allegation made by the Indian wrestlers. After the wrestlers were temporarily detained by the police on Sunday when they tried of protesting before the new parliament house demanding the arrest of the federation chief Brij Bhushan Singh.
Olympic medalist Sakshi Malik and Bajrang Punia and two more world wresting champions were arrested. The wrestlers decided to immerse their medals in the holy river Ganga, where they postponed it for 5 days at the request of other leaders supporting them.
Visuals of the athletes dragged and carried off in the bus were viral. IOC responded to it. It was disappointed with the Indian government over their treatment of the wrestlers. They might suspend the Wrestling Federation of India (WFI) from upcoming elections.
Brij Bhushan Singh is BJP MP and a powerful leader from UP BJP. Women wrestlers have approached the Supreme Court over the same. Two FIRs were registered on Bhushan Singh under the Protection of Children from Sexual Offences (POSCO) Act for allegedly sexually harassing a minor girl. No action was taken on the MP and they say the case don't have proper evidence.