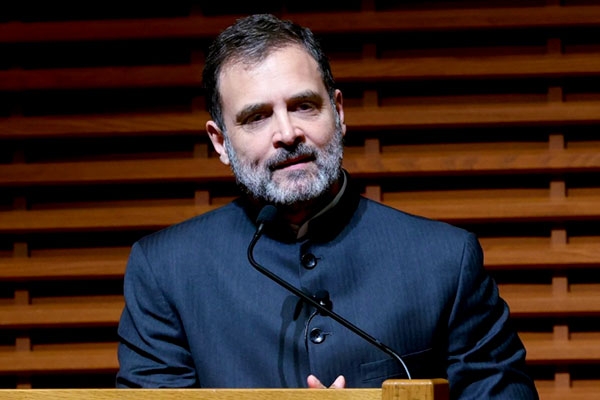 (Image source from: Twitter.com/RahulGandhi)
Congress leader Rahul Gandhi began his 10-day visit to the United States of America. Rahul Gandhi claimed that his phone has been hacked at his meeting with Silico Valley-based start-up entrepreneurs. He discussed with experts on various aspects like Artificial Intelligence, issues in governance, misinformation and social welfare measures.
At one point of his meeting, Rahul Gandhi said that his phone is being tapped and jokingly said, "Hello! Mr Modi" on his iPhone. He talked about how the technology will help villagers and how the government is listening to everything. Rahul Gandhi in his 10-day tour will visit San Francisco, Washington DC and New York. He interacted with the Standford Graduate School of Business students in California and also held talks with start-up entrepreneurs in Silicon Valley.
Rahul Gandhi said his disqualification from Lok Sabha gave him a huge opportunity to serve the people. He was disqualified after his generalized statements on Modi's Surname. He was convicted of criminal defamation. Gandhi at the age of 52 said that something like this would happen to him. Gandhi said that the entire opposition is struggling and we are fighting to save democracy and save freedom of speech. He said about his Bharat Jodo Yatra.
On June 1st and 2nd, Rahul Gandhi will visit Washington DC. He will address the National Press Club focusing on Indian democracy, freedom of Speech and economic growth.