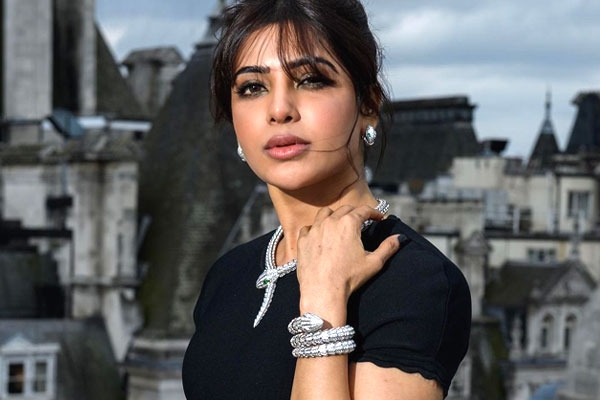 (Image source from: Instagram.com/samantharuthprabhuoffl)
Samantha Ruth Prabhu and Varun Dhawan are the lead actors in the Indian version of Citadel. While Priyanka Chopra and Richard Madeen are the lead actors in the global version of Citadel. The series is streaming now on Amazon Prime Video. There are many intimate lip locks and love-making scenes between Priyanka Chopra and Richard, this added mileage to the gossip media.
Some parts of the media wrote that Samantha and Varun Dhawan have some intimate scenes in the Indian version series as the global version. The world cinema is far ahead, they accepted the truth that intimacy between the lead pair shares emotion with the audience, but few are still stuck in a fuss where they see the love-making scenes only as physical intimacy. Anyhow, Sam's team denied the reports and said there will be no fussy scenes between the lead actors in the Indian version.