Sherin Mathews Death: Wesley Mathews May Have Neglected Adopted Daughter Before Her Death
April 12, 2019 08:44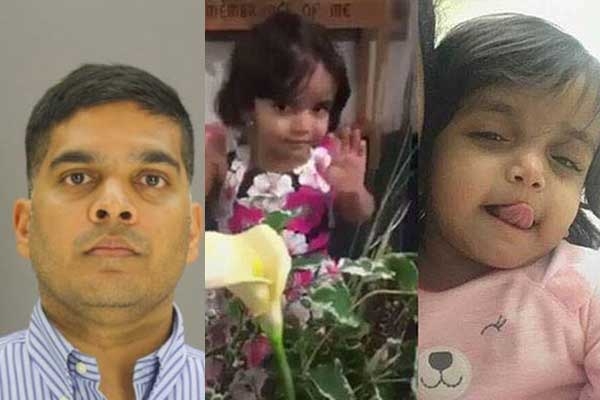 (Image source from: nypost.com)
Wesley Mathews, the adoptive father of three-year-old Sherin Mathews who was found dead in a culvert in Texas in October 2017, is likely to have neglected and injured the child before her death, according to prosecutors.
According to reports, a court document filed by Dallas County Assistant District Attorney Jason Fine says that prosecutors are trying to build a case against him on those grounds.
Among these alleged offenses is also one that accuses Wesley of injuring Sherin on or about February 1, 2017, with or without his wife Sini's help, and causing the child to sustain multiple fractures in her arms and legs "to the bilateral humerus, femur, and tibia."
Sini and Wesley reportedly did not reveal these injuries for minimum one week, and the "history provided to doctors was not consistent with how the injuries occurred."
Prosecutors said that for Wesley's murder trial coming up on June 24, 2019, they plan to introduce several other alleged crimes, wrongs or acts as evidence against him as well. Apart from allegedly causing Sherin fractures, prosecutors say that he and Sini did not provide adequate nutrition to the child from September 1, 2016, till her demise.
On February 24, 2017, prosecutors allege that Wesley did not keep Sherin's scheduled appointment at Failure to Thrive Clinic at Children's Hospital. They also say that Wesley provided false and misleading information to the Richardson Police Department throughout the investigation on October 6 and 7, 2018.
Wesley and his wife Sini, hailing from Kerala in India, adopted Sherin from an orphanage in Bihar in July 2016. Sherin disappeared on October 7, 2017, and Wesley initially claimed that he had sent her out in the wee hours of the morning as punishment for not drinking her milk. On October 22, 2017, Sherin's body was recovered from a culvert under a road about a kilometer from the Mathews' home. The cause of Sherin's death could not be investigated as the body had decomposed.
Wesley was indicted for capital murder by a grand jury and for tampering with evidence. Sini was charged child endangerment. However, Sini was released after 15 months in jail on March 1 this year due to insufficient evidence against her.
The charges against Sini for child endangerment were dropped as well, however, the same or different charges can still be leveled against her at any point of time.
-Sowmya Sangam