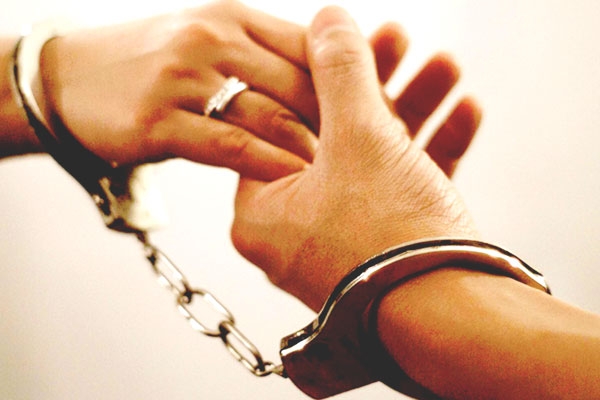 (Image source from: Gendermatters.in)
Ever since the lockdown, the tally of forced marriages have been increasing dramatically, involving several women and even children, who have been forced to marry against their will. But, such forced marriages come with a lot of consequences – the constant rise of honor killings and the deteriorating impacts on the mental health of people.
With nowhere to turn to during such struggles of coronavirus and the lockdown measures, the victims have been struggling to find a way out of the issues, making it harder for them to get out of the forced marriages.
Sudden spike in forced marriages
Lockdown has affected families for the better and worse. While some families have found some time to come together and learn more about each other, some have even struggled to co-exist. Before the lockdown, members of the household have been able to take time apart from each other which has become impossible now.
Being sat at home with nothing to so has led several families thinking that they should get their children married, especially the fathers in the families.
According to reports from IKWRO women's rights organisation, they revealed that they are waiting for a spike in the reports of the forced marriage cases once the lockdown is lifted. They are also preparing for all their social workers to be ready to take on the fight once the restrictions are eased.
"We know through years working with survivors as well as data collected from police forces that they affect nearly every local authority in the country," said Diana Nammi, the founder of IKWRO.
Nammi also reported that ever since the lockdown IKWRO has also received heightened reports concerning the honor related killings in the world. They are now further anticipating a sharp rise in the number of forced marriage cases too.
"At present with schools closed and restrictions on movement, many at-risk children are not interacting with professionals who should be able to spot the signs and refer them to social services for protection," Nammi further added.
She further said that she has already prepared the social services to be ready to fight back and get the necessary steps done to rescue people from forced marriages once the lockdown is lifted.
While forced marriages aren't necessarily happening right this moment because of the coronavirus restrictions, the same is not stopping the people from getting them done virtually.
What dangers does it bring along?
Dangers with forced marriages are immense. It is not just the emotional trauma that the victim has to experience, it follows a lot more complications than that.
Statistics suggest that in south Asian families, forced marriages are not just conducted by fathers but more so by brothers. Being reluctant about such decisions have led the victims being physically abused by them.
Domestic abuse in a marriage is one of the most common impacts of forced marriages. While such situations leave behind imprints on the skin of the victims physically, it is the mental scarring that no one knows or talks about.
Several individuals have even attempted running away from their homes to avoid forced marriages. But, amidst the lockdown, even that seems like an option not worth the hassle. With no outsider accommodations and no hostels available, finding a place to run to is also not possible for the victims at the moment, rising the risks of forced marriages even further.
Mental health is also a danger at this point. Depression, anxiety and addiction are some of the common dangers that comes along with the stress of forced marriage.
Reports also suggest that there are several parents who are still waiting for the lockdown restrictions to be lifted, so they can travel to get their children married forcefully.
How you can get help?
If you are in danger of forced marriage during this lockdown or you know someone who is, Karma Nirvana is an organisation that can come to your aid.
This organisation has been specifically put together to help the victims who are in such threatening situations. They also have a national helpline for the victims who are experiencing domestic abuse, forced marriages or something similar.
They also offer training to professionals to get them up on their two feet.
The organisation has reported that they have witnessed a sharp rise in the number of reported cases of forced marriages during the lockdown. They have even experienced a 200% increase in the number of phone calls since April 16, 2020.
Not just that, the organisation has also witnessed a 169% increase in the number of emails and 28% spike in the number of self-referring victims.
With the consistent rise of forced marriages during the lockdown, it is extremely important for people to understand the dangers that come with it. Even if you are not experiencing something similar, talk to someone you suspect is experiencing it.
In case you are finding yourself in a similar situation, reach out to a local NGO or helpline that you know would be willing enough to pull you out of the situation. Keep your eyes open and be vigilant of the situation around you.
- Somapika Dutta