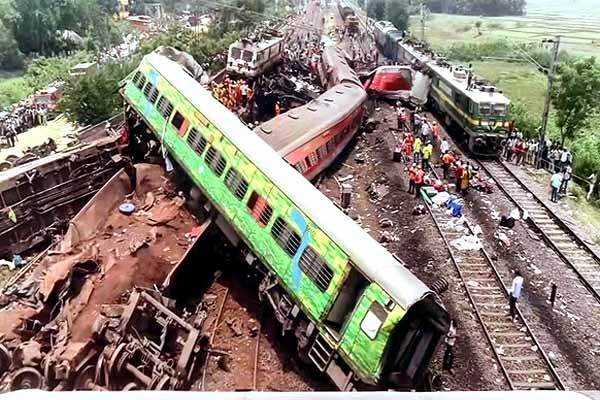 (Image source from: Twitter.com/ani_digital)
Odisha train crash was the deadliest of the decade since 1999. In 1999, in West Bengal, 285 people were killed after two trains collided. Odisha train crash has raised concerns about train travel. Is India really safe for train travel? Train travel is the most economical and comfortable way of public transport. Now concerns raise on that. India has modernized technology with an excessive infrastructure for railways. India has 1.3 to 1.4 employees working for Indian railways. Over 21,000 trains work on a network of 42,000 miles everyday.
Last year in December a bill was declined in parliament for the track's repair and renewal, claiming that the funds will not used properly. Official claims that the error was because of the signalling error, which caused the coromandel express to ram to the goods train. No one can really be blamed.
Kavach is an automatic braking system in trains to brake automatically to control overspeeding and help train operators to avoid signal passing. Sadly only 2 per cent of the Kavach are operational.
The Indian government is now moving fast to build double lines. The entire broad gauge will be introduced with high-powered locomotives. The high-speed automated Vande Bharat train is one of its kind with all the amenities that provide a faster and more convenient travel experience to the passenger.
The faster we adopt technology , the more precautions are to be taken to avoid these type of fatal incidents.