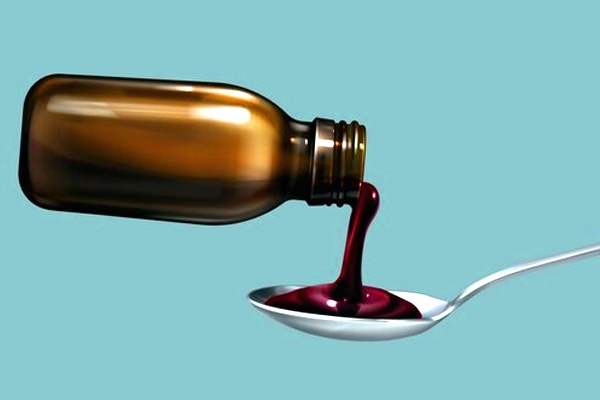 A contaminated cough syrup made by an Indian company was found in Marshall Islands and Micronesia, WHO (World Health Organisation) said on Tuesday. The substandard syrup- Guaifenesin Syrup TG Syrup as reported to WHO, Syrup was contaminated with unacceptable amounts of diethylene glycol and ethylene glycol. There are a few deaths linked to a similar contaminated syrup that emerge last year also.
QP Pharma chem. Ltd from Punjab are the manufacturer of the syrup and stated marketer are Trillium Pharma from Haryana.
Guaifenesin is used to relieve symptoms of cough and chest congestion. The Guaifenesin sample found in the Marshall Islands was analysed by the quality control laboratories of the Therapeutic Goods Administration (TGA) of Australia. They found an unacceptable amount of diethylene glycol and ethylene glycol, which were fatal when consumed. It has effects like abdominal pain, vomiting, diarrhoea, inability to pass urine, headache, acute kidney injury and altered mental state.
Last year more than 300 children died under the age of 5 years in Gambia, Indonesia and Uzbekistan of acute kidney injury associated with contaminated medicines.
QP Pharmachem's managing director Sudhir Pathak told Reuters that the samples tested were satisfactory and he got permission from the Indian government to export 18,000 bottles of syrup to Cambodia, he said he is unclear how the syrup reached Marshall Islands and Micronesia. The same medicine is being distributed in India too and we dint get any complaints, Pathak said.