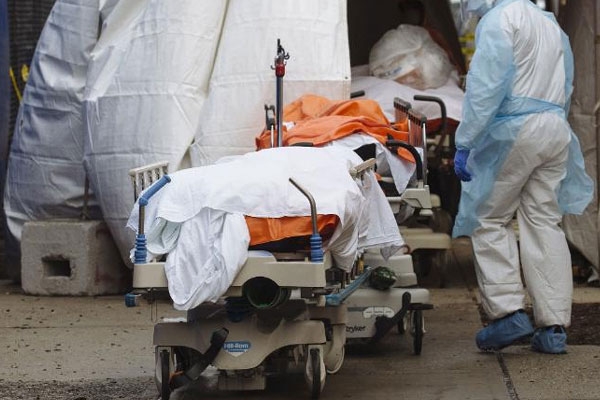 (Image source from: cnn.com)
USA happens to be the most impacted nation due to the ongoing Covid-19 pandemic. Along with a huge number of cases, the deaths reported in the nation too are quite high. The total deaths crossed 9 lakh mark in USA. The last one lakh deaths are reported in less than two months after the arrival of the Omicron variant. As per the reports from the Johns Hopkins University, the deaths are higher in Indianapolis, San Francisco, or Charlotte, North Carolina. Though the vaccination drive is happening at a faster pace, the spread of the virus too is huge. Dr Ashish K Jha, dean of the Brown University School of Public Health called the death count quite high. He also said that the most of the deaths happened after the vaccines are given authorization.
As per the reports from the Centers for Disease Control and Prevention (CDC), only 64 percent of the population is fully vaccinated which is 212 million Americans. The experts said that the coronavirus in USA is not over and the death toll is expected to cross 10 lakhs by the end of April. Susan Glister-Berg, 53 from Michigan got her lungs and kidneys completely damaged and the her ventilator was taken off. Glister Berg was a smoker and had poor health and was not vaccinated as per the report from her daughter. The new cases of coronavirus are currently reducing at a faster pace in USA. All the states of the country saw a decline in the last one week. On an average, 2400 people are getting killed on a regular basis due to coronavirus in USA.
By Siva Kumar