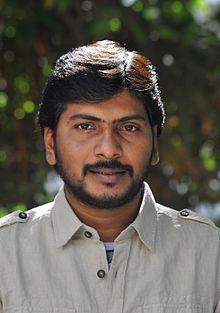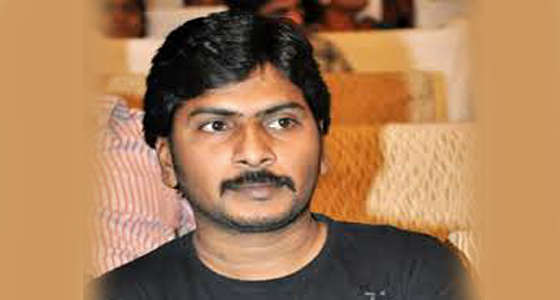 Directorial debut with a controversial story line like 'YemayyindiEeVeela' that has turned out to be a success and soon an opportunity to direct Mega Power Star, Sampath Nandi had successfully managed to do this. But many including us wanted to know the Journey behind this. Here are the experiences shared by this director about 'Raccha' and more with andhrawishesh;
Journey behind 'Raccha'
As soon as I was done with the release and the reasonable success of my first film as a director 'YemayyindiEeVeela', I was sure of directing a complete mass entertainer. I was prepared with a script accordingly. I have a habit of sketching the characters and the artist's names to jot down as options. I have done the same for this script as well. Simultaneously I have put a title 'Raccha' for this script. Then Ram CharanTej came into my mind… I have felt that I have taken the letters R and C from Cherry's name as the title of my film 'Raccha'.
It was a pure co–incident that the makers of 'Raccha' the Mega Super Good films have approached me and expressed their desire to produce a film in my directorial and considering Cherry to be a Hero. I said I was already ready with the Script. I had an opportunity to meet Cherry and Mega Star Chiranjeevi and within a sitting, the film got finalized and we announced the launch of the film within a week from then. Everything was so quick and minus confusion.
Journey from being a director to 'Raccha'
I have worked with Posani Krishna Murali for more than 30 films as an associate and always had zeal to prove myself. So, more than to prove to the audience I have chosen the script like 'Yemayyindi…' to prove my worth to the Industry. I have done the same, and as the jorner of the film being very much realistic, it did not take much time for me to get recognized. Post this film, within a week I have got direction offers from some 7 production banners asking me to direct similar stories. But I was clear to direct a complete mass commercial entertainer. And to my luck, 'Raccha' took place and things were in accordance.
About 'Mega' star extending his support
'Mega' star has been a support system right from the take-off of the film and even today. He is known for his film being commercial success and knows what audiences expect from a commercial film. He has always been helpful to guide us about what to be done on a larger scale in order to add more to the film. I have seen that entire 'Mega' family has one common passion and that is films… really a wonderful experience working with the team.
And of course, worth mentioning about the support given by the writers of the film, Paruchuri Brothers. Could evidence the audience response for the Powerful dialogues let out by Cherry in the film? And many complemented on the look and performance of Cherry in the film. What more than this like a director like me would wish for.
What is a definition of a commercial film for 'Mega' fans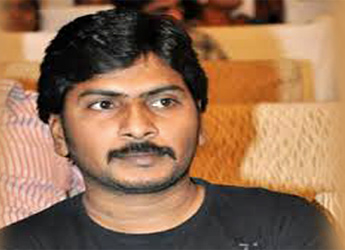 Well, let me answer this from a director's perspective. 'Mega' family is known for their Mass films. and a commercial entertainer should have mind blowing songs, Hero's performance, dance, dialogues, story that connects all these elements like a bridge. I would not say 'Raccha' is a complete different story and never before seen experience. I would say this flick is a complete entertainer. don't come to watch this film with your own mindset and expectations. Come to the theater to get prepared to get entertained. And you will not be disappointed.
Experience while handling this film
I understand this is my second film as a director. But trust me, right from telling the story to Cherry and to the release of the film, I was neither nervous nor tensed about the film. it is just that I have reached another step ahead in this Industry. Even before 'Raccha' has happened I had met Suriya and Amir Khan to work with them. I always wanted to do films and so I am doing it today.
It is true that others who have seen my career graph of doing an average budget film as a debut and handling a big hero's mass film might assume that I am tensed, but actually speaking I am not.
Work experience with Cherry
It is fantastic. Entire industry says, just like his father, Cherry is very punctual to the shoots and dedicated to his work. all these are completely true. There has not been any day cherry has got late to the location. We can see him 15 minutes prior to the said time. he is so dedicated to the work and completely believes the director.
Even before the shoot of the last two songs Cheery had an injury and was unable to walk even. Ut he managed to do all those difficult steps for the songs and finish off with the climax as he did not wanted any delay in the release of the film. I have learnt a lot from him and this is definitely and unforgettable experience for me as a director…
Andhrawishesh team wishes a Gud luck for this young director!
Sunayana Vinay Kumar