Urvasivo Rakshasivo Movie Review, Rating, Story, Cast and Crew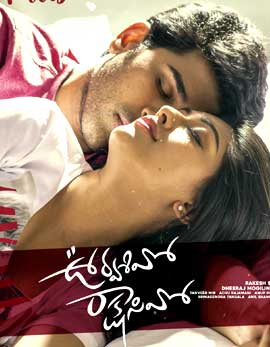 Rating:

Director:

Rakesh Sashii

Cast:

Allu Sirish, Anu Emmanuel, Vennela Kishore, Sunil

Banner:

Shri Tirumala Production, GA2 Pictures

Producer:

Dheeraj Mogilineni, Vijay M

Music:

Achu Rajamani, Anup Rubens

Release Dt :

Nov, 04 2022
Story
Urvasivo Rakshasivo is the story of a youngster Sree Kumar (Allu Sirish) who comes from a middle-class family. His parents mount pressure on him to get married. Sree falls in love with his colleague Sindhuja (Anu Emmanuel). She has a  dream of starting a restaurant chain in Italy. Sree and Sindhu cross their borders and share bed. Things turn ugly after Sree wishes to get married to Sindhuja. She rejects the proposal and the rest of Urvasivo Rakshasivo is all about the struggles Sree faces in convincing Sindhu. Watch Urvasivo Rakshasivo to know about the rest of the story.
Analysis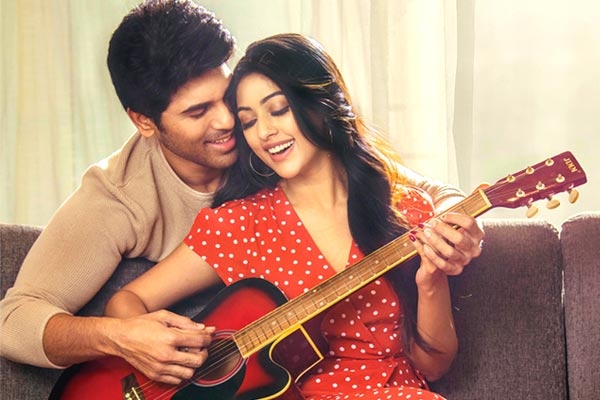 The first half of the film offers no new plot but it is the entertainment that steals the show. The entertainment is the major USP of the film. Vennela Kishore and Sunil take the film to the next level with their performances. The film also has an emotional shade and the episodes are well presented. Allu Sirish and Anu Emmanuel are quite intimate on screen and the songs are shot well. The interval episode is shot well and the production values are grand. The first half of Urvasivo Rakshasivo is decent and is entertaining to the core.
The second half too keeps the audience glued to the screen without any deviations. Some of the episodes seem to be dragged and some of them are even predictable. The director manages to present Urvasivo Rakshasivo on a lighter note and is laced with good entertainment. The songs are good and the production values bring a new colour for Urvasivo Rakshasivo. The climax portions are good and the entire second half is good.
Performance
Allu Sirish looks good and he has improved a lot with his performance. The youngster did his part well and he looked stylish with his attire. Anu Emmanuel is glamorous and she did the intimate scenes well. Vennela Kishore and Sunil balanced the entertainment well. The first half is entertaining and the second half is emotional. Posani Krishna Murali, Pruthvi and Aamani did justice for their roles. All the other actors are decent with their performances and screen presence.
Urvasivo Rakshasivo has a regular plot and is well-boiled with entertainment and an emotional drama. The screenplay is decent and the dialogues are well-written. Full marks for the sensible entertainment. The music is ok and the background score suits the film well. The production values are grand enough and they bring a new colour for the film. Director Rakesh Sashi did his job well and delivered sensible entertainment through this predictable entertainer.
Final Word
Urvasivo Rakshasivo is decent, entertaining and emotional. The performances, entertainment and the production values are the major highlights.
Stills from this movie
Videos & Trailers