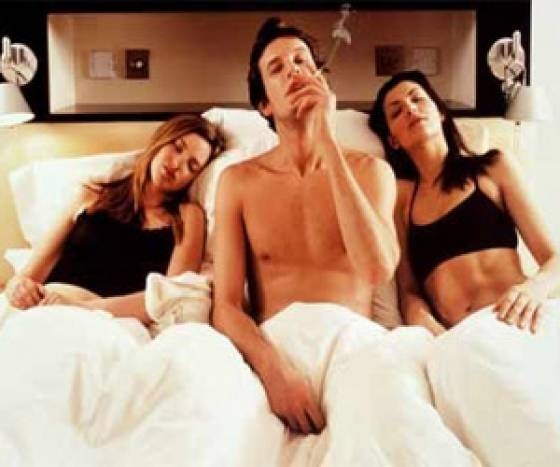 Do you also fall in this category? Read on to find out...
With so many cases coming in the limelight about sex addicts, one surely needs to know and understand when a person falls into this category. There have been famous cases where homes and families have got destroyed because of the same.
What is love Addiction?
It is best described as a progressive intimacy disorder characterized by compulsive sexual thoughts and acts. While some expert say that it is a mental disorder while others say it is a personality disorder which exists, trashing the reports of those sexologists, who say that there is nothing like this.
People who fall under this category engage in distorted thinking and risks by getting into dangerous sexual flings despite knowing the dangerous repercussions.
Here are some signs which tell you where you stand:
1. Double standards: Most of the times without realizing, the person starts living a secret sex life. You become a compulsive cheater, go to strip clubs and watch loads of pornography.
2. Personal relations getting strained: The person just cannot manage his major relationships with ease. There are loads of lies and another side to the person.
3. Risks are fun: Taking risks like trying to be overtly intimate at public places or in fact trying to have sex where you could end up in legal issues. It gives you a high.
4. Feeling guilty: Even though living their double life is fun for them, but when guilt sets in they go in a complete reclusive mode and blame themselves often bordering depression.
5. Constant look-out for love toys: So kinky is the way they always think like. Something new, something weird gets them going. But hold on, your partner might not approve with a lot of sex toys you want to use during your act. Your mind might always be preoccupied with these thoughts.
6. Keep law at bay: You can get into serious trouble with the law because of your risky behavior. Getting caught in compromising positions at the wrong places is not only embarrassing but will also tarnish your reputation.
7. Intrusive sex: This is one of the most visible signs of a sex addict. Intrusive sex is touching people here and there in a sexual manner where there is no physical intercourse and the other person is completely unwilling or at times not even aware.
8. Fantasizing someone: While fantasizing someone is common, obsessing about someone is not. This will surely affect your daily functioning and other activities putting you in a tight spot.
9. Irresponsible sex: When involved with multiple partners, there should be some responsibility with respect to the protection that is used. With STDs spreading at an alarming rate, the least you can do is be truthful to the person.
Expert talk
Sexologist, Dr Dhananjay Gambhire feels that it is acceptance by the person which is the first step to the get out of this situation, "A person will keep indulging in these pleasurable activities till the time they are caught. They will just not change their behaviour till the time they come under the scanner. His/her partner's support and motivation are definitely required in such a situation. More than often experts are required in such situations. There are medicines that are given to control your sexual behaviour and they do help a lot."