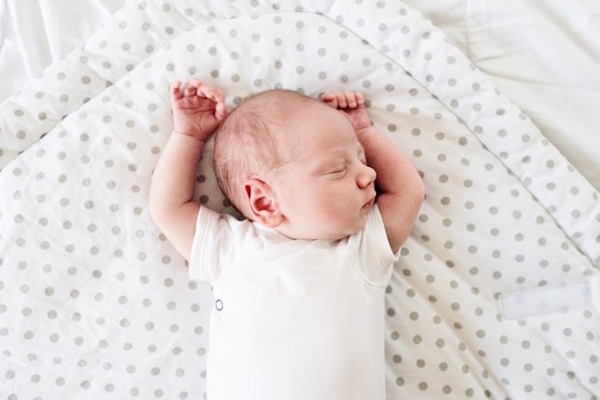 (Image source from: www.intermountainhealthcare.org)
The recent report released by World Health Organization (WHO) titled Survive and thrive: transforming care for every small and sick newborn, said it is crucial for the world to transform aid for every newborn baby, in order to attain the global target of health for all.
Reducing infant mortality to 12 per 1,000 live births and under-five mortality to 25 per 1,000 live births, and ending preventable deaths of newborns and children under five years of age by 2030, is one of the organization's sustainable development goals. Nonetheless, in the primal findings of its report, it mentions that without speedy progress, some countries will not meet this target for another 11 decades.
The report builds on historical trends, epidemiology, and evidence-based participations to chart out a path towards achieving the goals by 2030. Because it is only with a concerted global action of all those involved, can we hope for the survival of small and sick newborns?
The report mentions that with strategic partnerships and innovative approaches, the international community can transform all aspects of newborn care, from its availability and quality to its uptake and affordability.
To save newborns, the report makes six essential recommendations - pointers that are a blueprint for countries to follow and essentially to evaluate if each of these things is being carried out or not.
The recommendations are: Harnessing the power of parents and families by teaching them how to become expert caregivers and care for their babies, which can reduce stress, help babies gain weight and allow their brains to develop properly, providing round-the-clock inpatient care for newborns seven days a week, training nurses to provide hands-on care working in partnership with families. Providing good quality of care should be a part of country policies, and a lifelong investment for those who are born small or sick, counting and tracking every small and sick newborn allows managers to monitor progress and improve results, allocating the necessary resources, as an additional investment of $ 0.20 per person can save two of every three newborns in low and middle-income countries by 2030.
In September 2014, India had launched its own Action Plan titled, 'India Newborn Action Plan (INAP), with the aim of ending preventable newborn or neonatal deaths and stillbirths by 2030.
The INAP is now serving as a framework for the states to develop state-specific action plans with the aim of achieving single digit neonatal mortality and stillbirth rates.
However, Dr. Abhijit Mhapankar, consultant in pediatrics and neonatology at Motherhood hospital in Mumbai's Kharghar, feels that there still remains a lot to be done for any remarkable improvement to be seen in the area of neonatal mortality in India.
"There is no doubt that in comparison to the last 15 years, newborn care in India has improved considerably. Yet there still remain quite a number of aspects where we lack, especially when compared with global standards. Firstly, we need to promote institutional delivery wherein every newborn is delivered inside a hospital or a primary health center. All mothers must receive proper antenatal care (right from conception to delivery) so as to prevent any form of illnesses being passed on to the newborn. All healthcare personnel in India must know baby resuscitation which means receiving the baby on the delivery table," he said.
"But this is not happening in India right now. The healthcare personnel right from the village level to all tertiary hospitals must know this crucial aspect but very few, at the base level actually possess the required knowledge. We are failing on all these scores. We still have a high number of preterm and low birth weight babies which means that mothers who give birth to such babies are malnourished and stunted. So, in effect we need strong work in the area of maternal health as well as we must give importance to the health of the girl child at all stages of her development so that she goes on to be a healthy mother later," he added.
He said that India might just be able to achieve the targets set by WHO, but only if all stakeholders involved work jointly towards the common goal.
-Sowmya Sangama