Thugs of Hindostan Movie Review, Rating, Story, Cast and Crew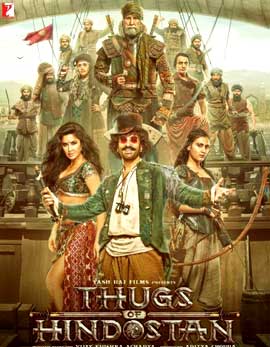 Rating:

Director:

Vijay Krishna Acharya

Cast:

Amitabh Bachchan, Aamir Khan, Katrina Kaif, Fatima Sana Shaikh

Banner:

Yash Raj Films

Producer:

Aditya Chopra

Music:

Ajay-Atul, John Stewart Eduri

Release Dt :

Nov, 08 2018
Story
Thugs of Hindostan is set in the backdrop of 18th century during the British rule in India. They kill the king of Raunakpur and miss king's daughter Safira (Fatima Sana Sheikh). Khudabaksh (Amitabh Bachchan) is the Army Chief who stands against the British. To trap him, Britishers bring a thug named Firangi (Aamir Khan). The rest of Thugs of Hindostan is all about the steps of Firangi and what happens next. Watch Thugs of Hindostan to know about the rest.
Analysis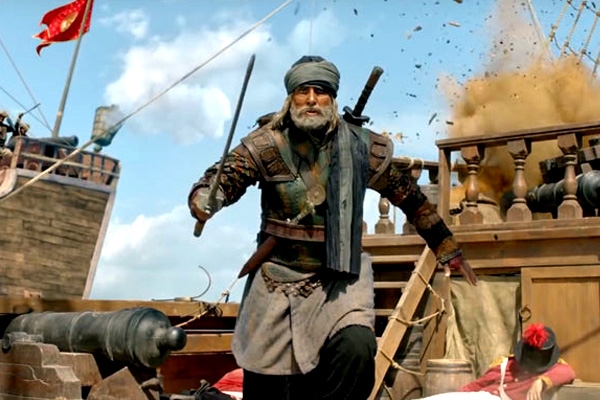 Thugs of Hindostan fails badly despite of having top actors like Amitabh Bachchan and Aamir Khan. Though the production values have been lavish and the action stunts have been canned well, the rest of Thugs of Hindostan is below par and ends up as a massive disappointment. While the audience manage to pass over the first half, the second half is a real test for their patience.

The second half is a massive disappointment that there is not even a single episode that impresses. Vijay Krishna Acharya fails to present the film in an engaging way. The logic goes for a toss and most of the episodes make no impact. Katrina Kaif stuns in the special song and her performance has been top notch. Amitabh Bachchan has been completely wasted in the first half. The climax looks simple and Thugs of Hindostan ends up as a massive disappointment.
Performance
Amitabh Bachchan's screen presence has been stunning and he delivered a stupendous performance throughout. Though he has been wasted in the first half, his role has been decent in the second half. Aamir Khan's role will have a limited appeal and will not be liked by everyone. Katrina Kaif is the show stealer and she has been top notch with her dance moves and stunning performance throughout. Fatima Sana Sheikh looks decent and all the other actors delivered their best for Thugs of Hindostan.

The story lacks interesting drama and a convincing conflict point. The screenplay and the dialogues are the major disappointments of the film. The production values have been top notch and the editing has been ok. The music and the cinematography work have been decent. Vijay Krishna Acharya's shaddy director makes Thugs of Hindostan one of the biggest debacles in the recent times.
Final Word
Aamir Khan and Amitabh Bachchan fails to make the magic on screen with Thugs of Hindostan. A film that can be given a skip.
Stills from this movie
Videos & Trailers