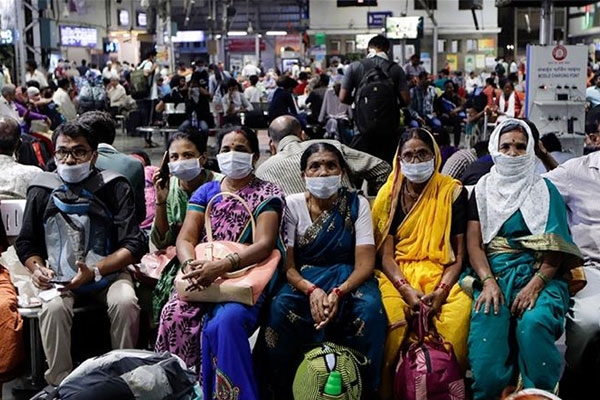 (Image source from: aljazeera.com)
The coronavirus pandemic is taking a constant turn for the worse for India, which is currently in its 21 days lockdown. India has surpassed 1000 confirmed cases, the death toll currently at 28.
Maharashtra reported the maximum confirmed cases, its death toll at the highest too.
The country reported 130 positive cases in a day, highest in a day so far, leaving the authorities in constant dilemma over the situation.
One of the latest deaths due to Covid-19 has been reported in West Bengal, taking the overall death toll of the state to 2.
While the reports of the confirmed cases have been consistently rising, the one issue that the country has faced with is the migrant labourers who are finding it difficult to return back home. With no way left, thousands of workers have been walking barefoot to reach their home, violating the advices of the lockdown.
Tending to the severity of the situation, the Karnataka government has brought back 2442 labourers back to their homes in Karnataka in 62 buses from Maharashtra.
In other reports, several prohibitory orders have been imposed in Kottayam, a day after the migrant workers started their massive protest.
India is constantly fighting the constant rise of the cases, with vigorous testing and ensuring maximum protection for the citizens of the country.
By Somapika Dutta