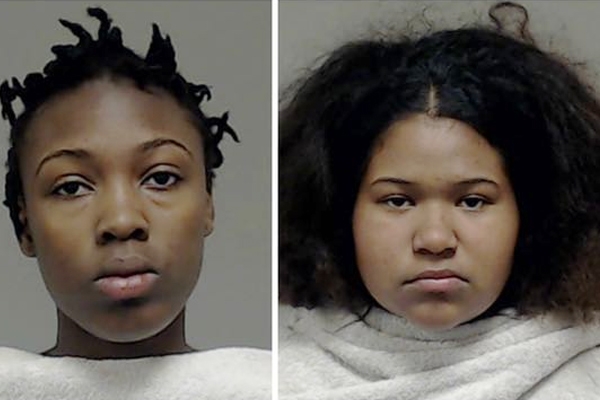 Police have arrested two teenage girls on Friday in the connection of vandalizing Plano West Senior West Senior High School with spray-painted vulgarities and racial slurs. The arrests were made nearly two months.
The suspects, Alexandria Monet Butler and Elizabeth Joy, who are 17-year-old were charged with one count of criminal mischief causing damage to a school, a state jail felony. Police said that both the suspects are students of Frisco ISD.
Police have set a bail of $10,000 on Butler and she is being held in the Collin County Jail, while Joy was released after posting $10,000 bond.
Police are still searching for 19-year-old suspect, Tyrian Rankins, who is involved in the case.
Police got a report of the vandalism on February 27th, when a parent saw it, while dropping off a child at the school.
Photos circulated on social media showed a number of vulgarities spray-painted on walls, doors and a school van, including the N-word and a drawing of a penis.
Principal of the Plano West, Kathy King said that the incident was "disheartening" for students and faculty to see the school vandalized.
Police have released a video footage of the vandals last month, after being unable to identify them.
Police have asked people with any information regarding the case to call Crime Stoppers at 1-877-373-8477. A reward of up to $5,000 will be awarded for information that leads to an arrest and indictment in this case.
Quran found in toilet at University of Texas
AMandeep