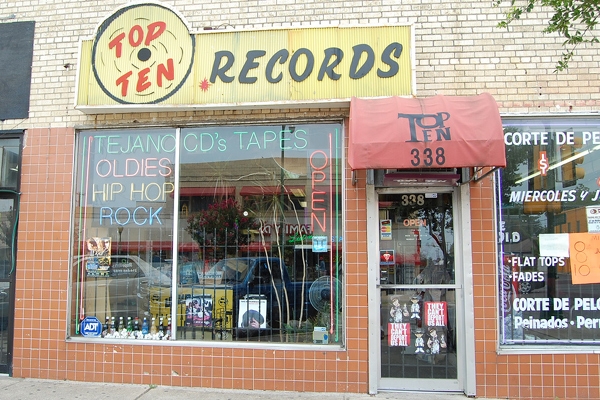 The Top Ten Records is the oldest music shop in Dallas and it even played a role in the assassination of John F Kennedy.
But now the music shop is just a part of the Past.
Mike Polk owner of the shop recently decided to hit stop and retire.
It was a kind of heartbreaking moment for Daniel Fuentes, who has been a long time customer.
The Top Ten Records has been a source of music for Fuentes for almost 26 years.
Fuentes said that there was just music in the store that one could not find anywhere else. He said the store was part of history that one can physically touch its memories and its landmark.
The store was opened back in 1958, since then the store has seen its share of in-store visits from famous artists and groups like 2 Live Crew.
It is the store where Officer J.D Tippat ran inside to make a mysterious call shortly before the JFK assassin Lee Harvey Oswald killed Officer Tippat.
The same telephone is still located at the end of the counter.
An employee of The Texas Theatre Mary Katherine said that the City tears things down and then mourns them after the fact. She questioned why would they let that happen again?
McElroy is one of the people who are trying to save Top Ten Records and all of its history.
She is part of a group that purchased the store hoping to transform it into a non-profit media archive.
"Music as well as movies, loans as well as sales," explained McElroy.
If the group raises enough funds, they want to transform the store into a community "hang out" where people can share, learn and be themselves.
"It's a relay," said McElroy. "We're just the next torchbearers."
My Fit foods closed all eight stores in DFW
AMandeep