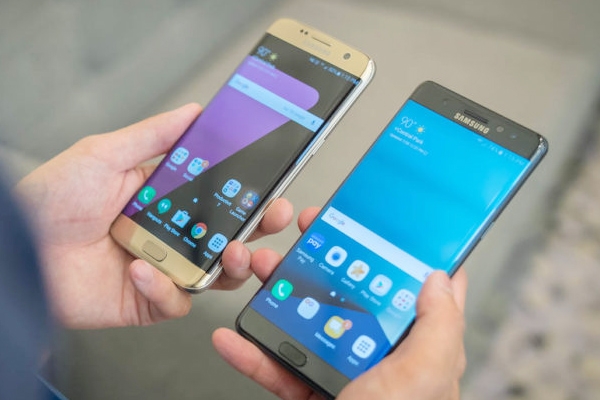 Samsung India will provide Samsung Galaxy S7 or S7 edge smartphones to those customers who had pre-booked the Galaxy Note 7, production of which has been stopped after the phone had been found to be prone to overheating and catching fire.
Samsung had opened pre-bookings for the Galaxy Note7 in India in the last week of August, and the phone was supposed to go on sale in the beginning of September.
Samsung was never forced to recall the phone on September 2 in markets where it had gone on sale due to reports of fires, explosions during to overheating.
Samsung's replacement Galaxy Note 7 phones haven't done too well either and now the company has decided to end production of the device. It still has not been able to figure out what is causing the overheating/fires on the Galaxy Note 7. However, while Samsung has been offering replacements/credits to customers in the US, South Korea, etc, there was no information on the status for India consumers who had pre-booked the phone, even for those who had ordered from the official Samsung India estore. Now the company says it will be offering the option of an S7/S7 edge to those who had pre-booked the Note7.
Samsung in a statement on its website said, "Please accept our sincere apologies for not being able to deliver your loved Galaxy Note 7, and the inconvenience this has caused you. We thank you for your love and passion for Samsung Mobiles and are deeply touched by the support received from you. In lieu of the Galaxy Note 7 Pre-book offer, we would like to provide you an exclusive Samsung Galaxy S7/S7 Edge offer."
It seems customers who had pre-booked and paid full amount of Rs 59,990 for the Note 7, will now have to settle for the S7/S7 edge. Samsung is also giving the new Gear VR, the Level U – Stereo Wireless Headset free for these customers. Samsung will also give an Oculus VR content voucher worth Rs 3,300 approximately $50 to these customers. In addition to this, customers will get a One Time Screen Replacement for a period of 12 months from date of activation, although there are some terms and conditions applicable on this as well.
Also Read: Samsung Galaxy Note 7 replacements to start from 21 September
By Prakriti Neogi