Azim Premji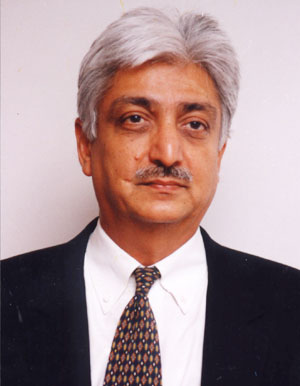 Also Listed In
Philanthropist
Mother Language
Gujaratii
Education
Graduate in Electrical Engineering from Stanford University
Founder/Co-founder
Wipro Limited, Azim Premji University, Mission10X, Azim Premji Foundation
Awards
The Wesleyan University of Middletown Connecticut award, Lakshya Business Visionary Award
Short biography
Azim Premji is the Chairman of Wipro, one of the largest software companies in India. Its headquarters are in Bengaluru, the Indian Silicon City.
Azim Premji was rated the richest person in the country from 1999 to 2005 by Forbes.
His wealth in 2006 was estimated at US$14.8 Billion which places him as the fifth richest Indian. Azim H. Premji was born to M.H. Hasham Premji.
His grandfather was the rice king of Burma. His father had declined an invitation from M.A.Jinnah to go to Pakistan. Premji attended St. Mary`s School I.C.S.E. in Mazagaon, Mumbai.
He was just finishing his undergraduate engineering studies at Stanford University in 1966 when his father passed away.