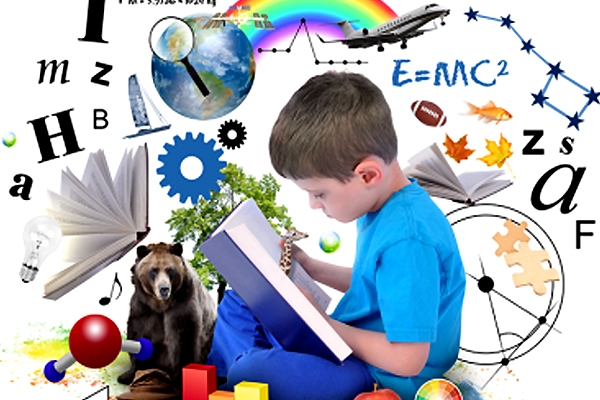 Enhance your child mental ability and thinking power with Eye Level Learning! The global leader in self-directed learning is organizing a  math competition - the Critical Thinking Challenge. It is a national event open to all individual students from 3rd to 6th grade.
The event is scheduled to be held on Saturday, 07 May at the  Eye Level Learning Centers. It aims to encourages children to challenge themselves through applied, analytical, and abstract mathematical problems. The competition includes two rounds, that gives a chance to win a regional Grand Prize of $1,000 (USD).
According to the organizers, the registration is free and must be completed online (at criticalthinkingchallenge.com). Registration can be done between February 15th, 2016 and April 30th, 2016.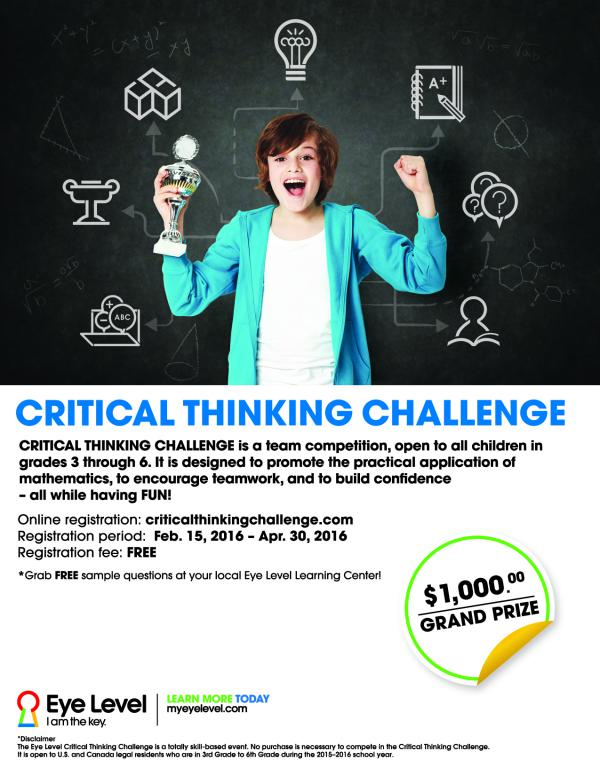 Event Details:
Name: Eye Level Critical Thinking Challenge
Organized by: Eye Level Learning
Venue:  Eye Level Learning Centers
Date & Time : Saturday, 07 May 2016
Email: This email address is being protected from spambots. You need JavaScript enabled to view it.
Phone: (201) 498-1212
- Nandini