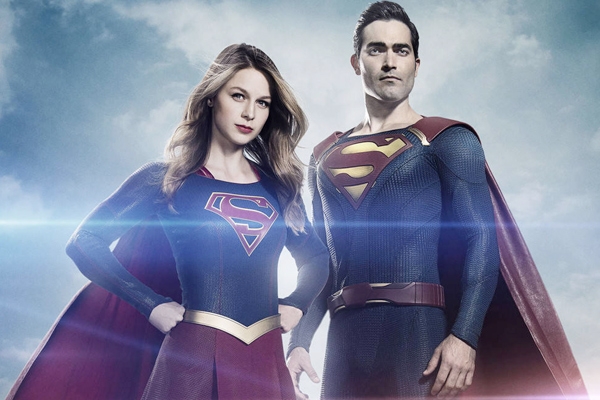 According to reports, Tyler Hoechlin will be returning to the DC extended multiverse T.V. series 'Supergirl' for its final episode of second season. The detail about the plot is not available yet, but his presence alone should be enough to excite the fans of Supergirl everywhere, after his first appearance on the show got rave reviews.
Kara's cousin brother originally made his way to the National City in the second season premiere to help deal with spacecraft manufactured by LexCorp, and then hung back to Metropolis, realizing that Supergirl could handle things on her own.
After Man of Steel's appearance, executive producer Andrew Kreisberg said that he hoped to bring Superman back.
"We are thrilled with working Tyler, which has been an amazing experience," he then said. "We just selfishly hope we get to do it again because it really added to the show in a way," he said.
Kreisberg credited the success of Supergirl's version of Superman to the fact that Hoechlin was playing a Superman that people had not seen much of before.
The show did not want Hoechlin to come in and steal her thunder, so this version of Superman was something that people have not seen too much of, Kreisberg said.
He said that when people usually see Superman, even when it is the Christopher Reeve or Man of Steel or Lois and Clark, he is just starting out and the show wanted to present Superman, who is doing this for a decade and has gotten really good at what he has been doing.
Superman in this series comes in as a supporting character for Kara, to be a friend, a cousin and a mentor. The show wanted Superman to be funny and sort of everything that people remember Superman from their childhood.
NRI bank account must be linked to Aadhaar to avoid blockage
AMandeep