Gems of Tiruvarur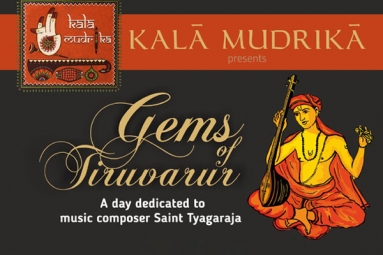 About this Event
The day's program is divided into two parts –
Yaatri at 9:30 a.m.:
Music and dance schools in pairs ​from Dallas Metroplex ​will showcase ​masterpiece compositions of ​St. ​Tyagaraja ​composed at various places that he travelled and temples that he visited​ during his only yaatra of his lifetime.​
Tyagaraja at 4:30 p.m.:
​A ​multimedia ​production by Anuradha Sridhar and her team​ (of Trinity Center for Music, California)​, that will take us through an enchanting ​animated movie ​presentation​ with live orchestra​ on the Evolution of a Musician Saint Tyagaraja.
How can we leave out Pancharatna Kritis on Tyagaraja day? After lunch break, renowned musicians gathered at the venue will ​sing the ever famous ghana raaga Pancharatna Kritis of Saint Tyagaraja.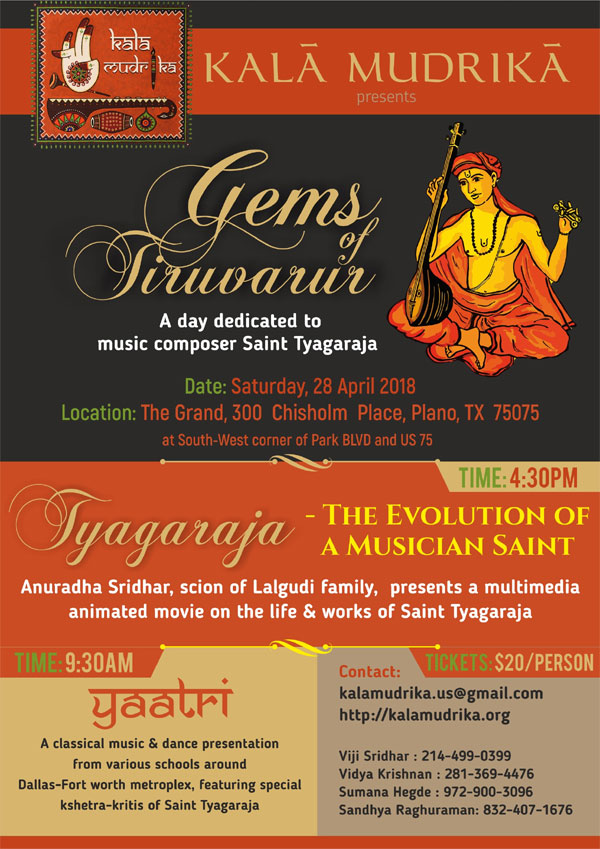 EVENT TITLE & ADDRESS
STARTS FROM
Allen Event Center,
200 E Stacy Rd #1350,
Allen, TX 75002

Curtis Culwell Center,
4999 Naaman Forest Blvd,
Garland, TX 75040

India 101,
3311 Regent Blvd,
Irving, TX 75063