DFW Spelling Bee 2018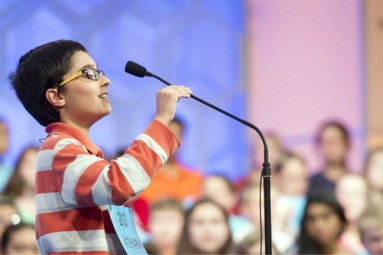 About this Event
We Lily Foundation, in association with IANT and FunAsia, welcome you to join us in celebration of literacy and educational excellence! Our annual SPELLING BEE will be hosted at UTD campus in Richardson, Texas where dozens of bright young minds will compete for prizes and prestige. Lily Foundation has been proudly hosting the spelling bee contest since 2003.
Event Highlights
Grade 1 thru 8
All Participants Receive Certificate of Participation
Trophies for 1st, 2nd and 3rd Place in Each Group
Sample Word List & Definitions available at lilyfoundation.org
100% of Proceeds Benefit Lily Foundation's Education Projects
Context and pronunciation are provided when needed. This is a wonderful occasion to highlight the hard work and great potential of the children throughout our community!
Participants will be divided into groups based on the below grades and time slots:
Group 1 (Grade 1 and Below) 10 AM – 11 AM
Group 2 (Grade 2 and Grade 3) 11 AM – 12 PM
Group 3 (Grade 4 and Grade 5) 12 PM – 1 PM
Group 4 (Grade 6 – Grade 8) 12 PM – 1 PM
Venue:
The University of Texas at Dallas
Naveen Jindal School of Management
Rooms 1.107 and 1.117
800 West Campbell Road
Richardson, TX 75080
For parking purposes, it will be best to take W. Campbell Rd, into University Parkway and turn right in the Loop Road and park in Lots M – East & West.
EVENT TITLE & ADDRESS
STARTS FROM